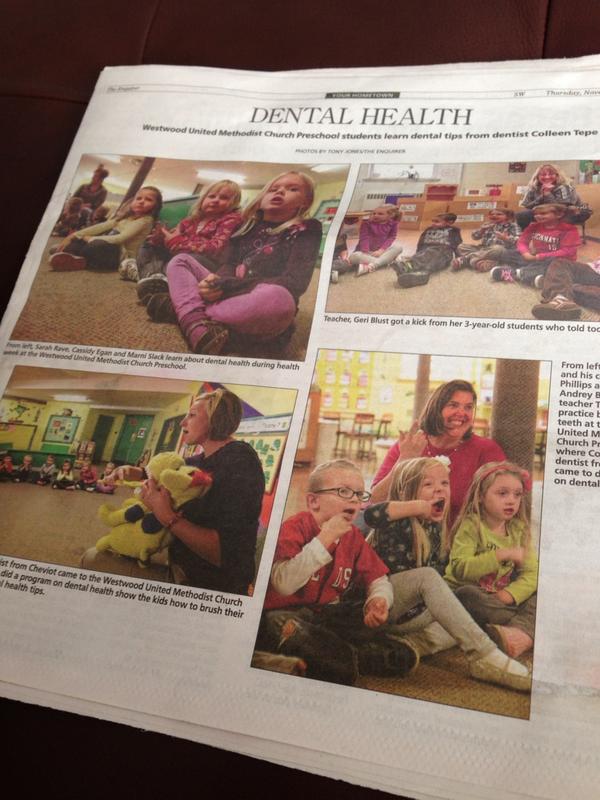 Tepe Family Dentistry treats patients of all ages at their offices.  A big part of treating our youngest patients is educating patients and their parents/guardians about oral hygiene, home care, and diet.  We enjoy getting out in our community to local preschools and grade schools for presentations to the children.
We talk about brushing, flossing, healthy diets, x-rays, what to expect in a dental visit, and read books about visiting the dentist.
Preparation is key for a successful dental visit.  If you have any young children that you are bringing to the dentist, talk up the visit before they come and let them know about the "big chair" and "special flashlight" we use to count their teeth and make sure they are all healthy and clean.
If you are interested in having us come speak to your school let us know!