Teeth Whitening in Cincinnati, OH
It's hard to imagine anything more appealing than a sparkling, white smile. Yet our teeth rarely stay as white as we'd like them to without a little help. Fortunately, that help is available at the dental office. Call Tepe Family Dentistry in Cincinnati, OH for more information on our Teeth Whitening treatment today!
Teeth whitening done in a professional dental setting is a safe, effective way to brighten your smile. It's also perhaps the most economical of cosmetic dental procedures. Depending on the teeth whitening method you choose from your dentist, results can be positively dramatic: in-office tooth whitening, for example, can lighten teeth three to eight shades in a single hour.
---
Teeth Whitening Treatment
Professionally supervised teeth whitening treatment will work faster, and protect sensitive gums and tooth-root surfaces better, than over-the-counter tooth whitening products. Having an oral exam before you begin any whitening process is an important first step to making sure your tooth discoloration is not the result of a dental condition in need of treatment. Also, please be aware that it can be risky to have whitening solutions applied to your teeth by untrained dental personnel in shopping malls. If you have any questions about which teeth whitening method would be best for you and your smile, please don't hesitate to contact our dental practice first.
Professional Whitening Options

Professional teeth whitening makes use of high-concentration bleaching gels that are not available over the counter.
Sheer White Strips — This is the most convenient option available for purchase and immediate use. Sheer White Strips are a professional bleach strip with a concentration of 20% Carbamide Peroxide and a recommended wear time of 1-2 hours per day for 5 days. The active ingredient is a higher percentage than products available over-the-count.
Bleach Trays — Included with the bleach tray package are 8 syringes of Opalescence Whitening Gel (your choice of 10%, 20%, or 35% Carbamide Peroxide) and a bottle of highly fluoridated toothpaste. This is an individualized approach offering a choice of 3 concentrations to accommodate different lifestyles and different sensitivity levels. Two short appointments are required for the tray fabrication. Impressions are made at the first appointment and the second appointment is the bleach tray delivery with a review of whitening instructions. Refill syringes are available for purchase for periodic "touch-ups" if desired.
In-Office Whitening with Bleach Trays —
For patients who have a busy lifestyle and want a more efficient bleaching option, the In-Office whitening option is available. Bleach trays will be fabricated after a short initial appointment for impressions. The second appointment lasts about two hours and is for the In-Office Whitening using Opalescence Boost 40% Hydrogen Peroxide for 2-3 twenty minute applications. This option is a great option to whiten a few shades. We encourage home follow up with the bleach trays for best results. Eight syringes of Opalescence Whitening Gel are included with a bottle of highly fluoridated toothpaste. Refill syringes are available for purchase for periodic "touch ups" if desired.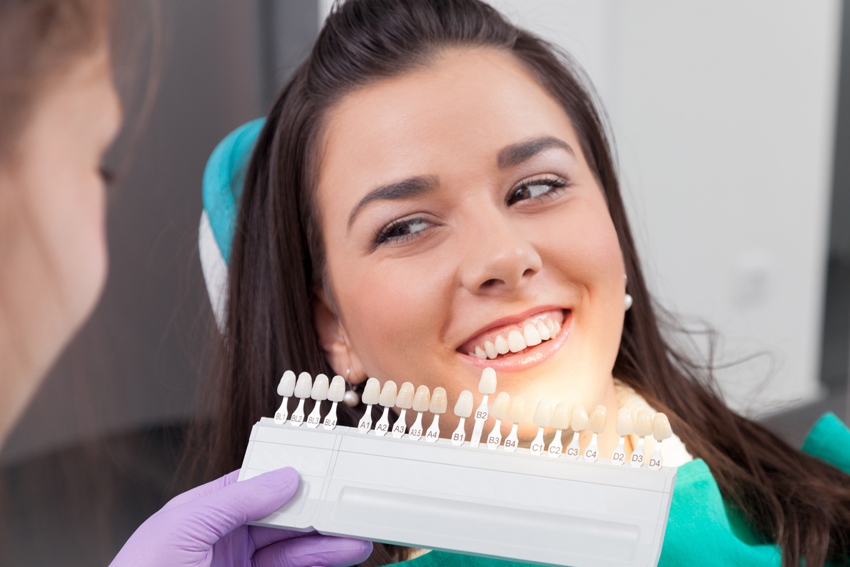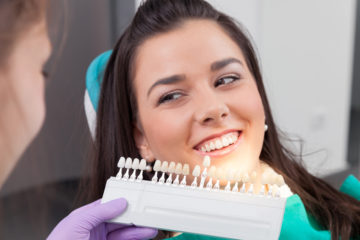 Cosmetic dentistry is dentistry aimed at creating a positive change in your teeth and to your smile. Tepe Family Dentistry's smiles speak for themselves and are a testament to our...
Read More
Caring for Your Whitened Smile

There are lots of things you can do to make sure your tooth whitening results last as long as possible, and this will vary from person to person (six months to two years or even longer). First of all, please maintain your usual, conscientious routine of brushing and flossing every day, and keep up with your regular schedule of professional cleanings at your dental office. Avoid foods and beverages that stain, including red wine, tea, and coffee. If you smoke, use your newly whitened teeth as an impetus to quit — a good idea in any event! A minor touch-up every so often, either at home or at the dental office, can keep your smile bright and beautiful for years.
Benefits of Cosmetic Teeth Whitening

 Corrects brown, yellow and mottled tooth staining
 Effective for patients of any age
 Long-lasting solution for a dull smile, restoring brightness and brings a smile alive